Vol-574




urn:nbn:de:0074-574-4

Copyright © 2010 for the individual papers by the papers' authors. Copying permitted only for private and academic purposes. This volume is published and copyrighted by its editors.
---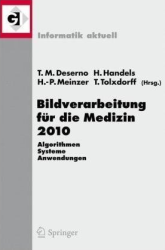 Erschienen im Springer-Verlag in der Reihe Informatik Aktuell
ISBN: 978-3-642-11967-5
---
BVM-2010

Bildverarbeitung für die Medizin 2010
Bildverarbeitung für die Medizin 2010 - Algorithmen - Systeme - Anwendungen
Aachen, Germany, March 14-16, 2010

.
Edited by
Thomas M. Deserno
Heinz Handels
Hans-Peter Meinzer
Thomas Tolxdorff
---
Table of Contents
Bildgebung Modalitäten

Navigation

Registrierung

Visualisierung

Bildanalyse

Mikroskopie

Softwaredemos

Postersession 1

Algorithmen

Toolkits

Segmentierung

Modellierung

Postersession 2

Interaktive Messungen

Medizinische Anwendungen
The whole proceedings can also be downloaded as a single file (pdf).
---
21-Apr-2010: submitted by Thomas M. Deserno
23-Apr-2010: published on CEUR-WS.org
28-Apr-2010: added missing pdf and included correct page numbers