ESPRIT 4th Framework Programme
Reactive Long Term Research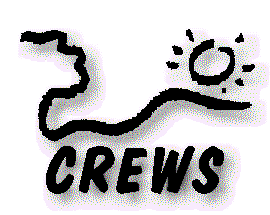 21.903
Cooperative
Requirements Engineering
With Scenarios
---
(find details in CREWS Reports 99-12 and 99-10)
---
CREWS Workshop @ ESEC/FSE '99
Click here for preliminary agenda.
---
CREWS Road Show 1999
At the end of a very successful research project, we are presenting the results at different international conferences in different countries this year.
ENGLAND
IRELAND
GERMANY
FRANCE
Check here for the turorial and demo description.
---
Local CREWS pages of partners:
Also visit the report series of the preceeding project NATURE:
CREWS partners can follow this link to the password secured internal CREWS pages.
---
This service is hosted by Sun SITE Central Europe. and and


Department of Computer Science V
RWTH Aachen, University of Technology

last update on this site by Peter Haumer, 11/11/99.